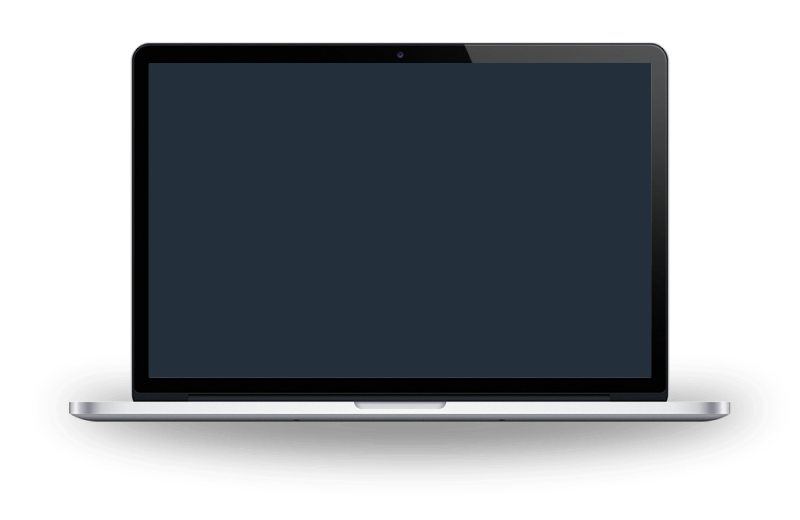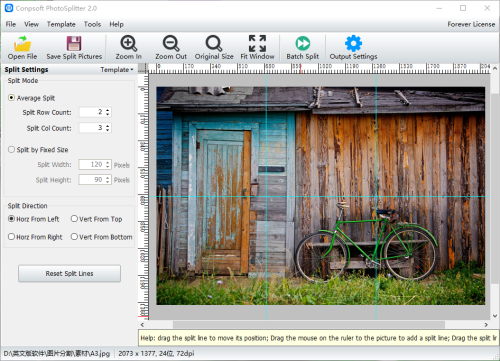 Photo Splitter is a software that splits images into multiple image blocks. This software can divide the picture into several pieces at will, supporting all the mainstream file formats on the market. It supports two kinds of splitting methods: average splitting by ranks or splitting by specified size. And it can automatically generate HTML code for the split image blocks, and the HTML code will be viewed in the browser to find a seamless image stitching, the software also supports batch split mode.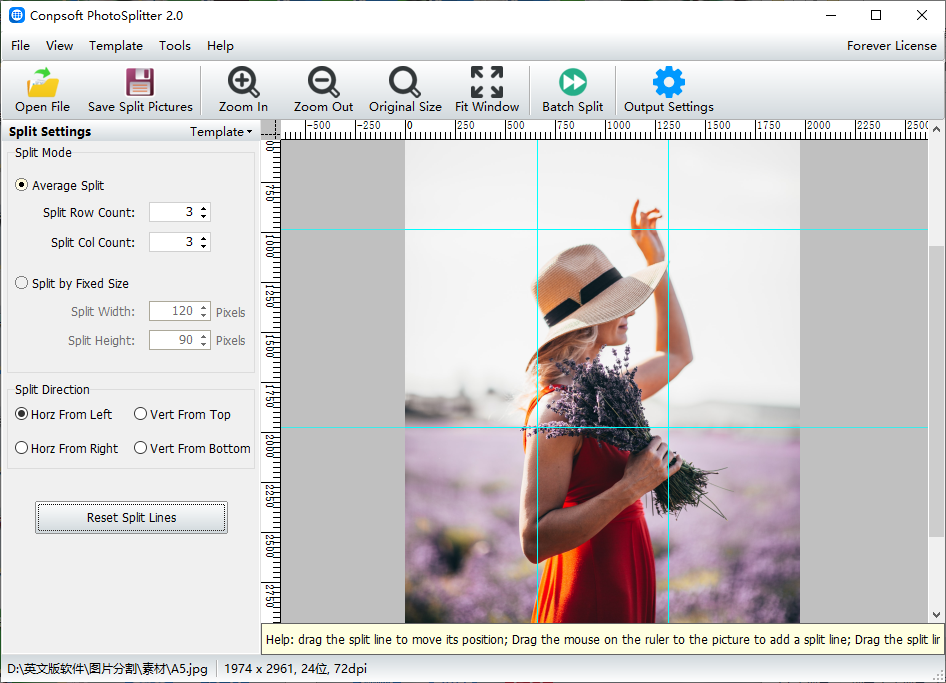 Choose the segmentation mode freely
Row and column number can be set to split evenly
Can be divided according to the specified image size
The secant line can be dragged to split at will
Template can be set up for image batch segmentation
Image segmentation input and output function
Input image format supports all major image formats in the market
The output image format can be JPG, GIF, PNG, BMP, WEBP, or TIF
You can set the number of digits for each image block file name to facilitate file name alignment and sorting
You can use the original file name as the prefix or customize the file name prefix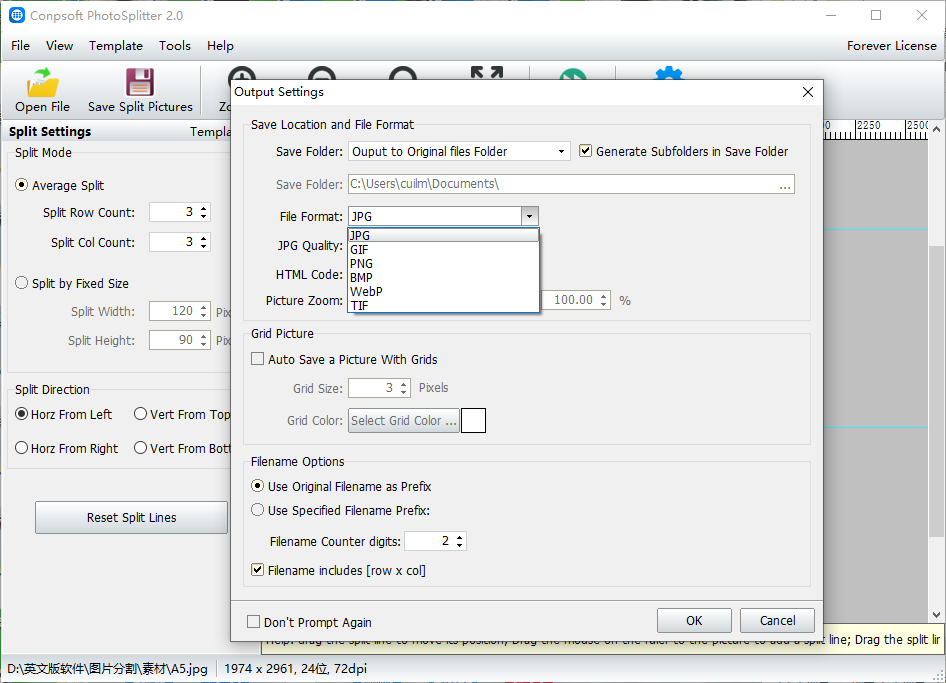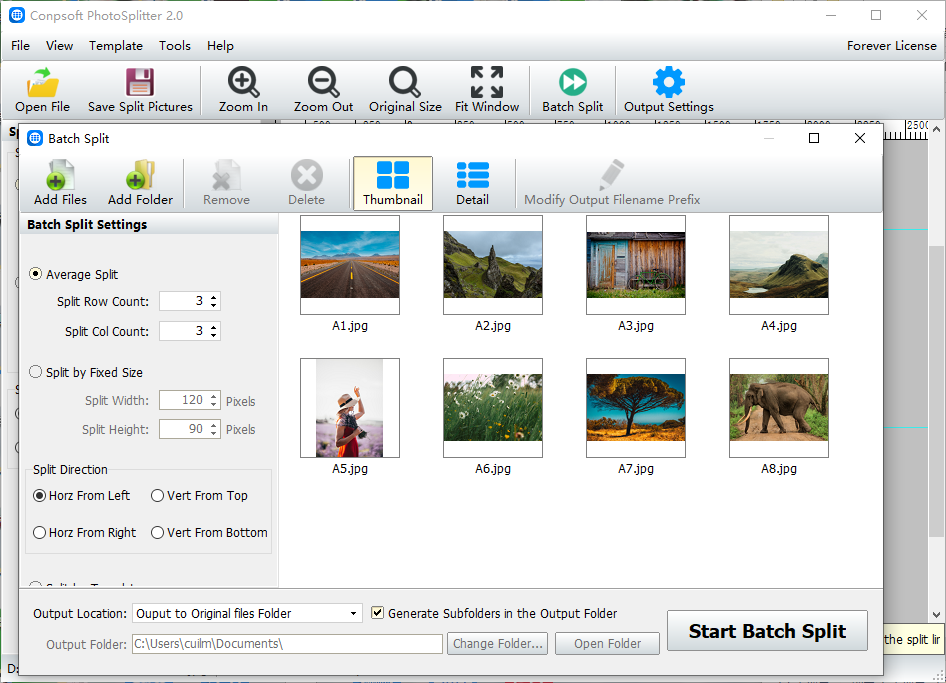 Multi-view view
Support automatic HTML code generation
Supports batch segmentation, which divides multiple images into multiple image blocks according to specified options
In batch cutting mode, multiple views are supported
Support picture zoom in and out display
Safety Certificate
We have obtained the security certification of many famous security manufacturers at home and abroad.
Mature, stable and easy to use
We have many years of growth history and tens of millions of users.
Excellent service
Excellent telephone, online customer service, email service.