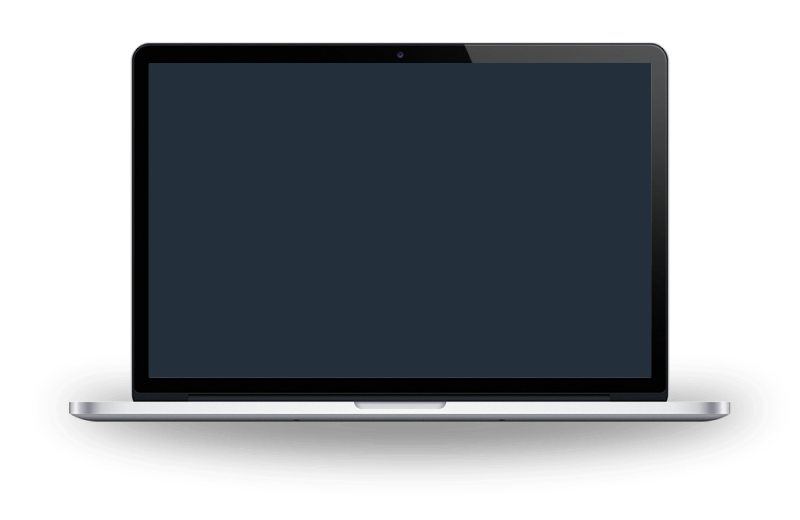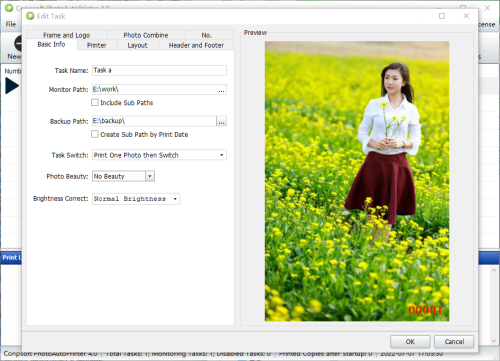 Professional photo automatic printing software. It supports importing multiple photos, opening photos in your phone, setting multiple printing schemes, fully automatic printing and semi-automatic printing, and other functions. It supports listening to folders, automatic backup of folder photos, automatic printing, setting multiple print jobs, printing from one folder to multiple printers in order, or multiple folders to one printer. The easy-to-use operation experience helps you to print photos in batch quickly and save your precious time.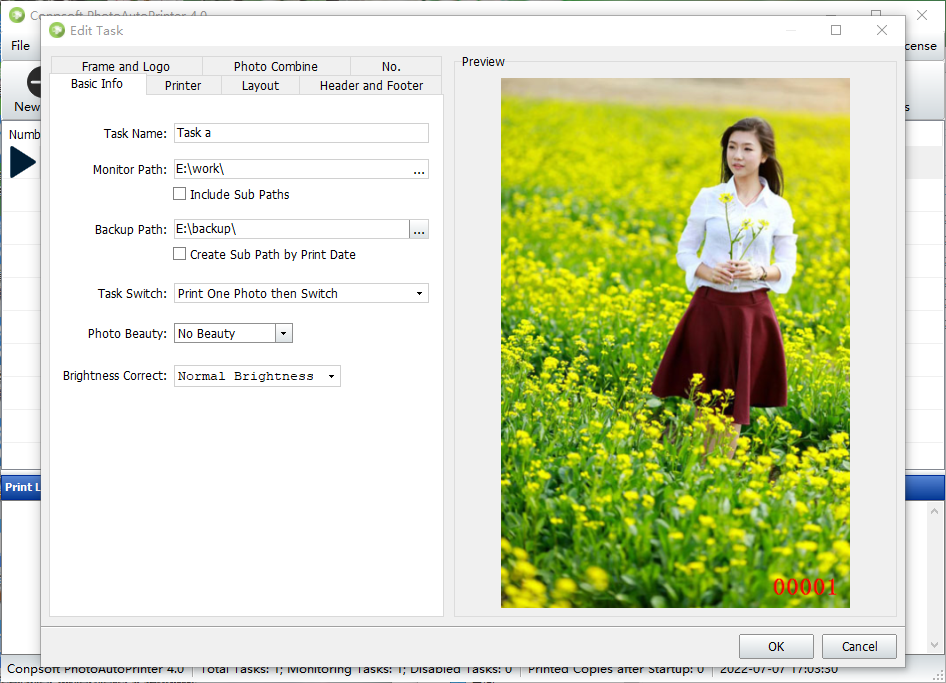 Automatic listening automatic backup
Listen to the specified folder in real time
Print photos automatically according to the listening interval
Automatically backup folder photos to the specified folder
Self-setting printer
Support a folder corresponding to multiple printers, in order to print
Support multiple folders corresponding to a printer, flexible Settings
Set printer paper, adjust margins and print copies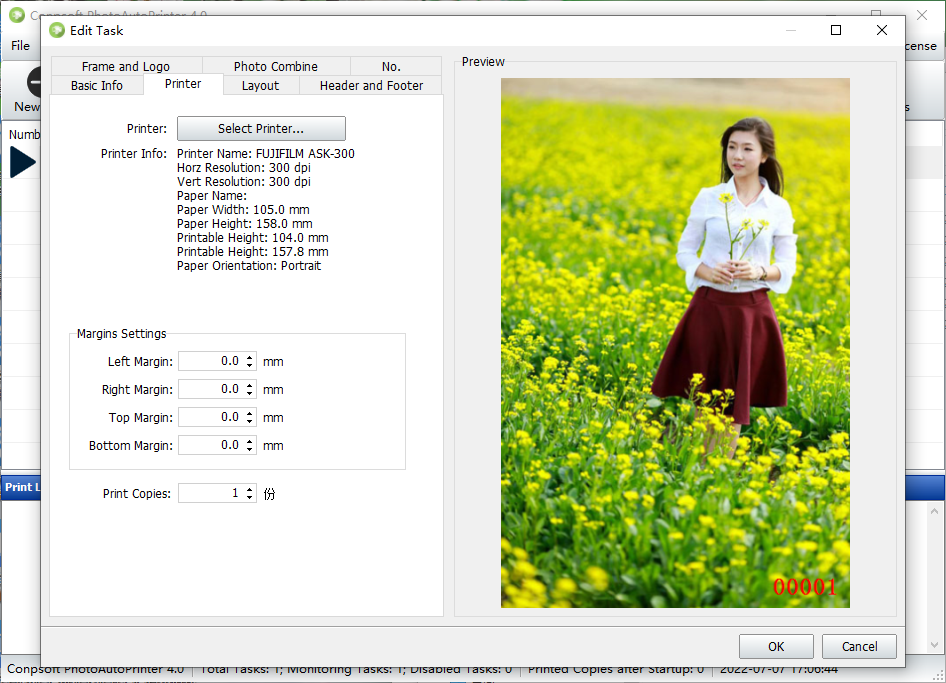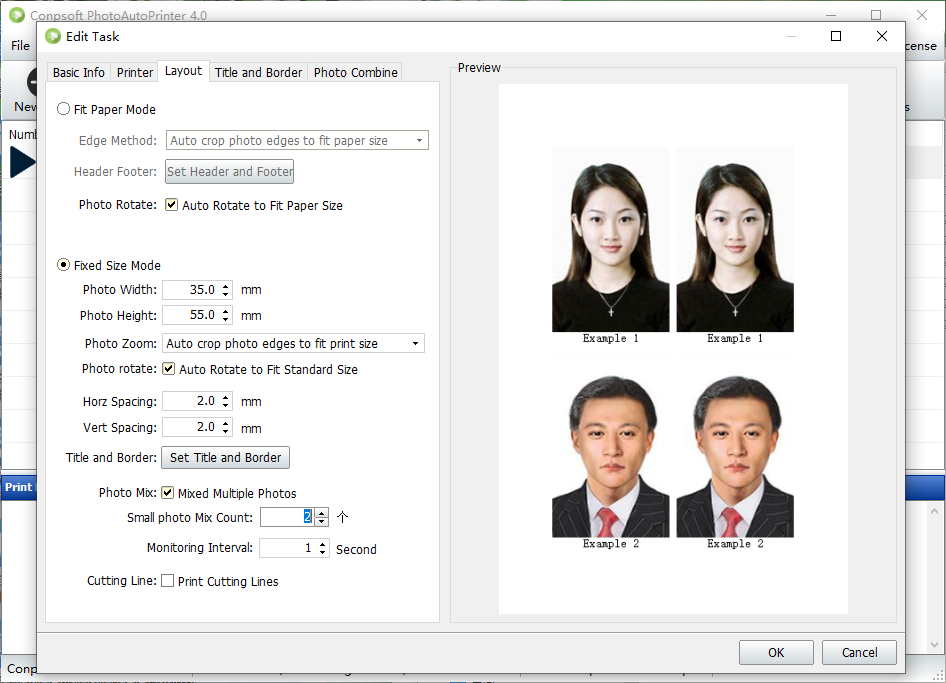 Photo layout function
Have beauty function
You can set headers and footers, add frames and logos to photos
Small photos can be free to set the width and height of the photo, to achieve automatic cropping
Support small photos mixed print, customize the print number
Add photos and more
Automatically reprint local photos and mobile photos
Print scheme can be set and reused
Change background for green screen photos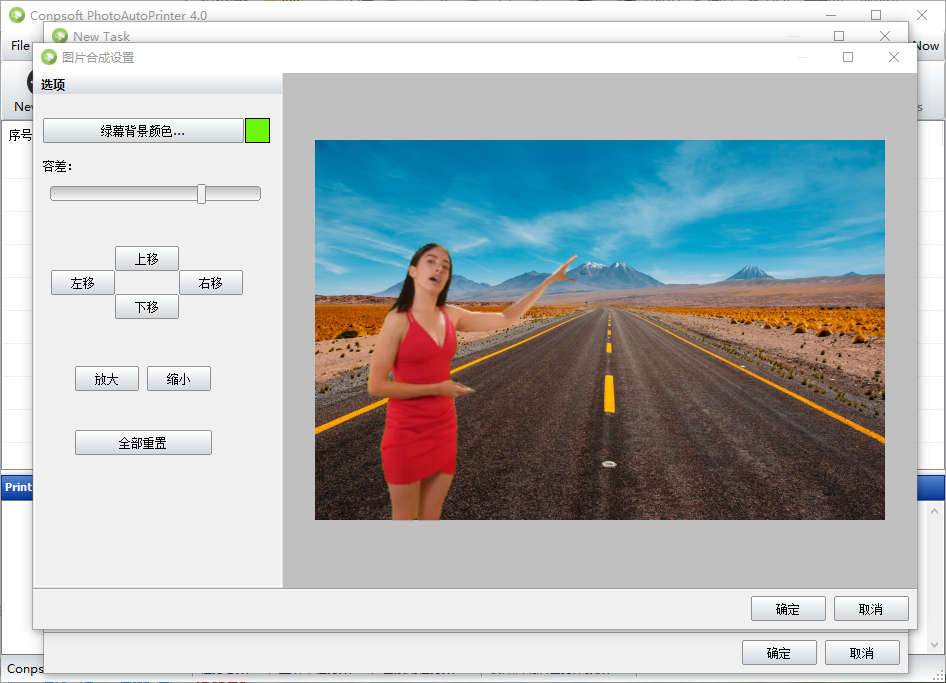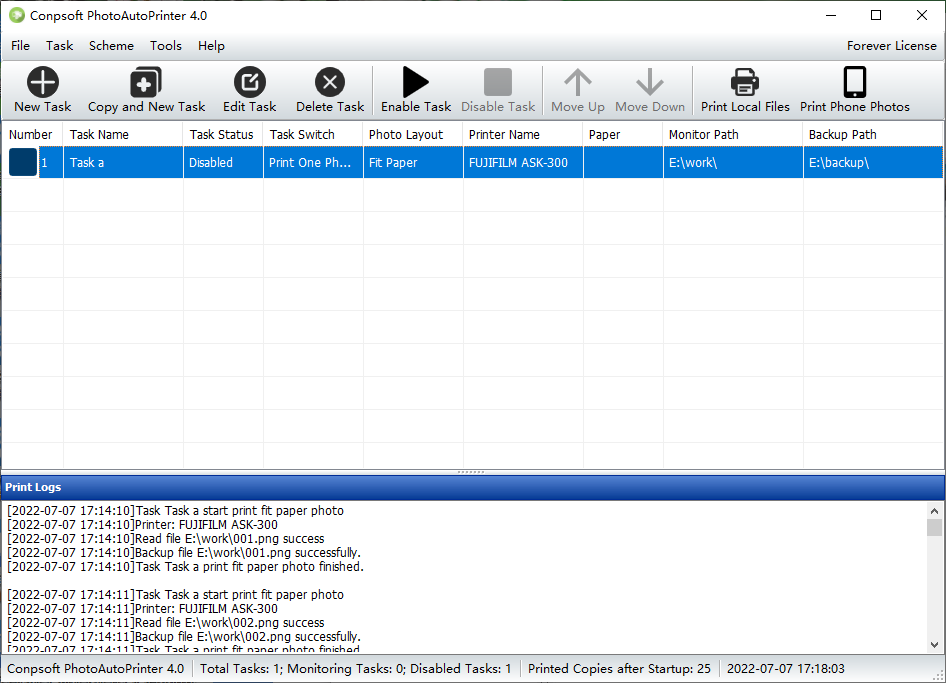 Task management is simple
Multiple tasks can be created and printed sequentially
You can disable and enable tasks at any time
Safety Certificate
We have obtained the security certification of many famous security manufacturers at home and abroad.
Mature, stable and easy to use
We have many years of growth history and tens of millions of users.
Excellent service
Excellent telephone, online customer service, email service.