How to adjust the bar code protection bar
How to adjust the bar code protection bar
I do not know whether you have noticed the bar code on the commodity, some of the bar code all the black bars are flush, and some of the bar code will have a few black bars are longer
I do not know whether you have noticed the bar code on the commodity, some of the bar code all the black bars are flush, and some of the bar code will have a few black bars are longer, these are longer than the other black bars are the guard bar, or can also be called warning bar, is used as a reference point for scanning equipment. This is found in the UPC/EAN/JAN type system commonly used in barcodes.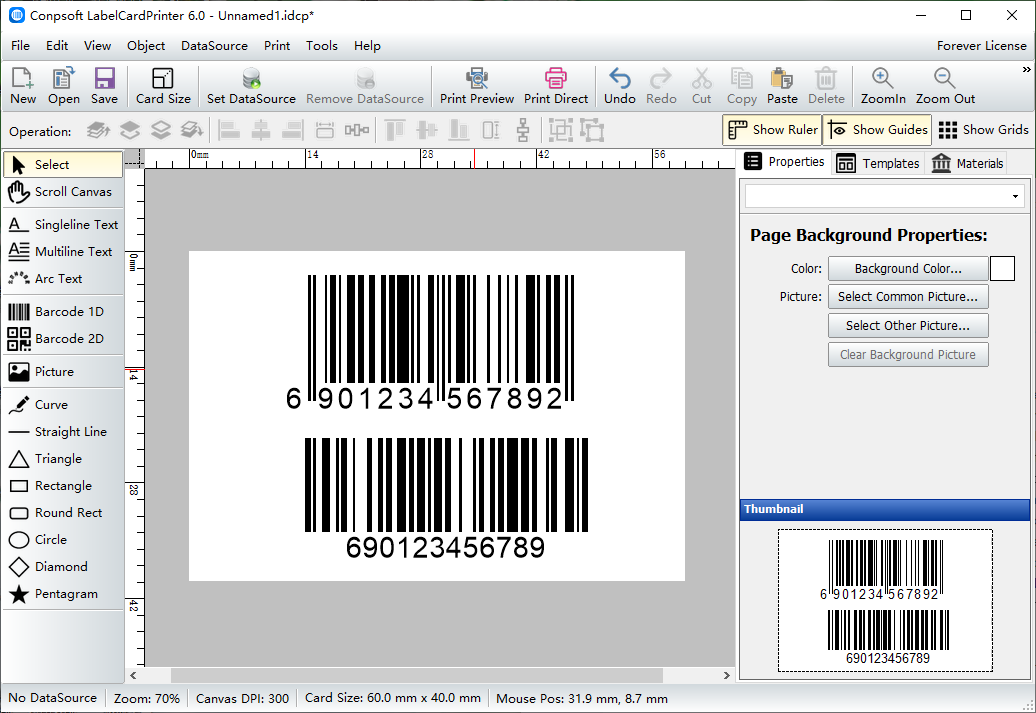 In fact, the bar code protection can be adjusted, the following Xiaobian will show you how to set the bar code protection. First, open the barcode label printing software, create a label, the size of the label according to your needs can be set. Click the Bar Code button to draw a bar code on the canvas and select the type of bar code as EAN-13.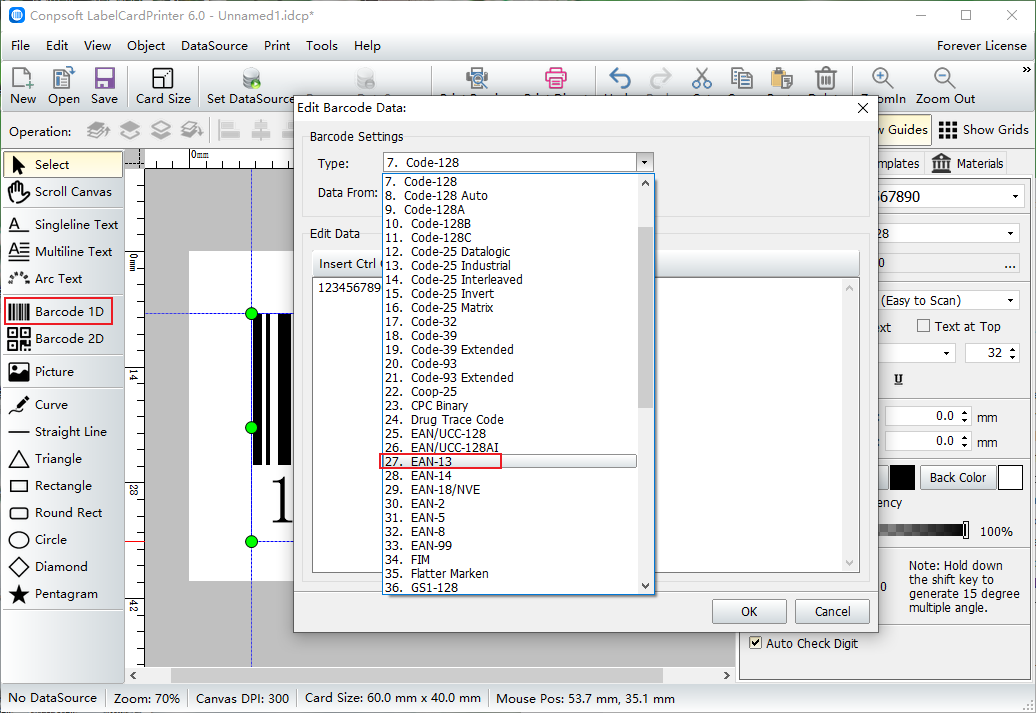 Then edit the data at the bar code data input.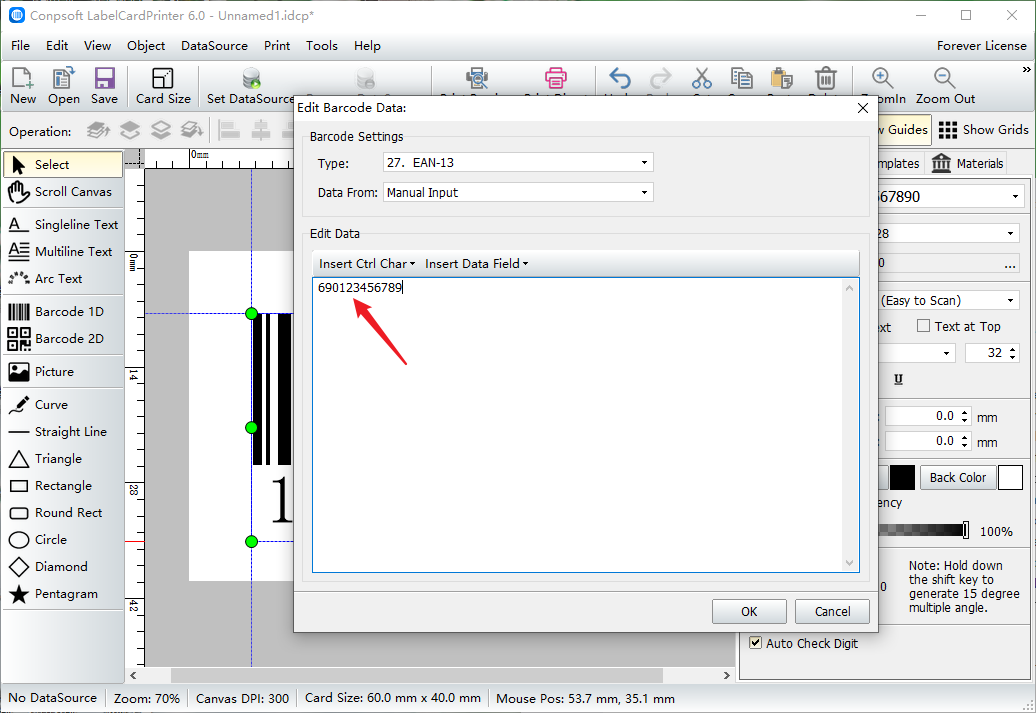 After the bar code is made, you can see that the bar code is protected by default. Click the bottom notch line length down menu on the right side of the software to see a selection from 0 to 100. If 0 is selected, the length of the protection bar is the same as that of other bars, that is, the protection bar does not head out. The value ranges from 0 to 100. You can select the value based on your requirements.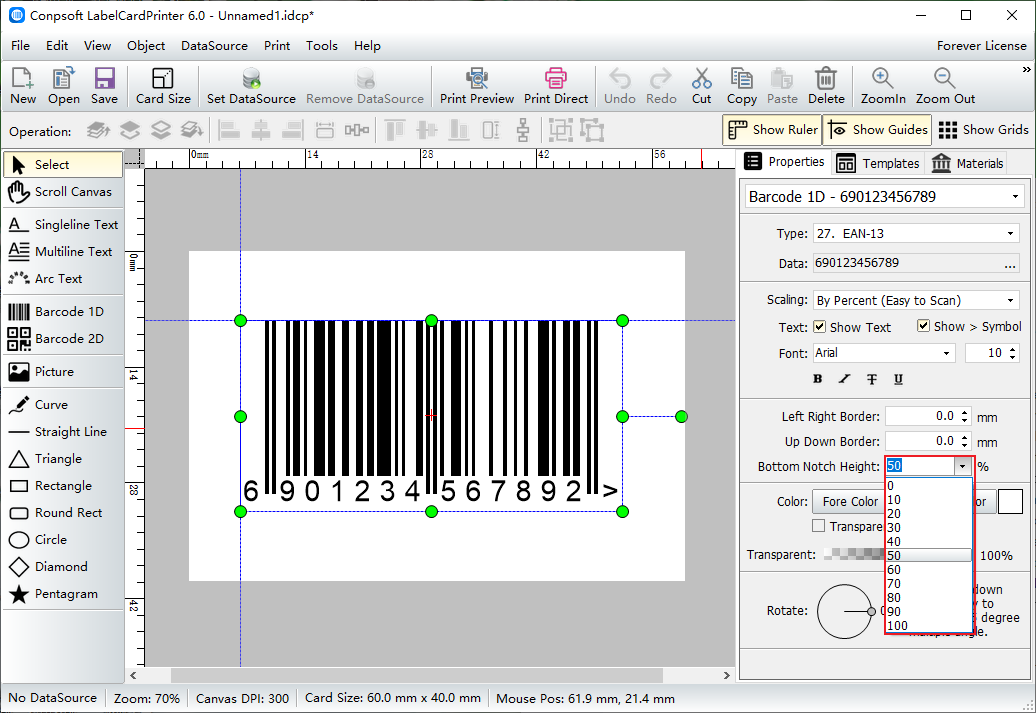 The above is the bar code software in the bar code protection bar method, set the length of the protection bar should pay attention to make it maintain the appropriate proportion with the bar code data.